Vespers

16"H x 6"W x 7"D
The figure's body is made of cotton and fiberfill with a wire armature. The face is needle sculpted and colored with prisma pencils and pastels. Hand dyed mohair is used for hair. The clothing is made from hand dyed silk bombyx roving and sari ribbon, in a process known as silk fusion. She stands on a base of Celtic knot work and holds a handmade rosary.

Contact Copper Shade Tree Gallery for price and availability.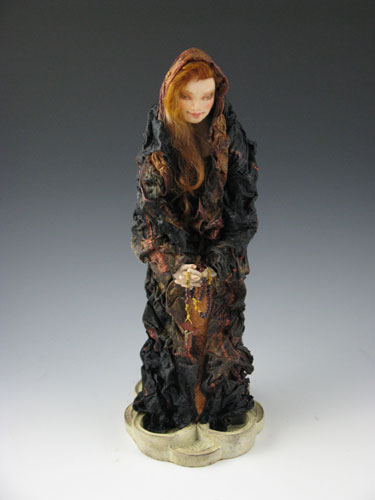 Click on image above to see next image.