The Tempter

21"H x 13"W x 4"D
The background is a collage of quotations about temptation from Jewish, Christian and Buddhist holy books.

The figures are soft sculpture. They are dressed in hand dyed silk and cotton. They look alike and are clothed alike, but the tempter is clothed in slightly darker, grayer colors. Perhaps he is an alter ego.

Contact for price and availability.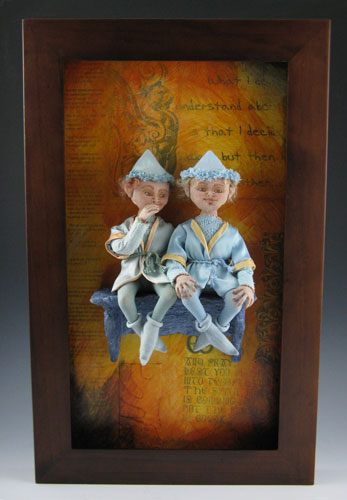 Click on image above to see next image.