Hoping: First Love

20" H x 16" W x 6" D
The original inspiration for my piece was a song lyric which has to do with love and hope. The boy is cloth with needle sculpted features. The large tree in the foreground, and the trees in the background are made from hand dyed silk tussah. The face on the tree and the heart faces are paper clay. The background was created in a process called confetti landscape quilting.

Contact for price and availability.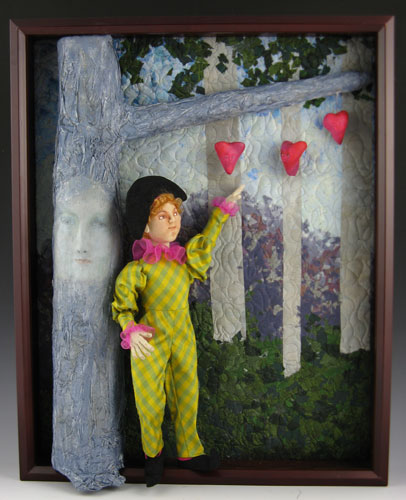 Click on image above to see next image.