Henry's Masque

18"H x 12"W x 9"D
The masked ball is said to have originated in the court of King Henry VIII. Created for the 2011 Treasures of the Gypsy Challenge, Henry's Masque features fabrics and trims from the challenge packet, as well as from my own stash. His silk lined velvet cape is wired to create movement. The paper maché mask is covered with gold embossing powder then painted with pearl ex powders, and finished with Swarovski crystals.

Contact for price and availability.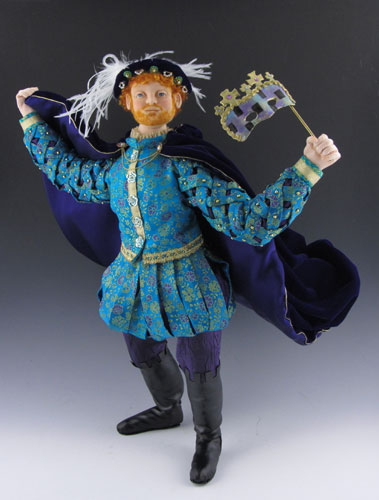 Click on image above to see next image.