Maiden Mother Matriarch

23"H x 14"W x 10"D
Cotton velvet was discharged and over-dyed, then machine and hand embroidered, needle felted, heat distressed, and finally heat embossed. Each of the three heavily embellished fabrics form the bodies of the Maiden, Mother and Matriarch. The Matriarch also wears a hand dyed silk jacquard cape edged in tiny velvet trim.

Contact for price and availability.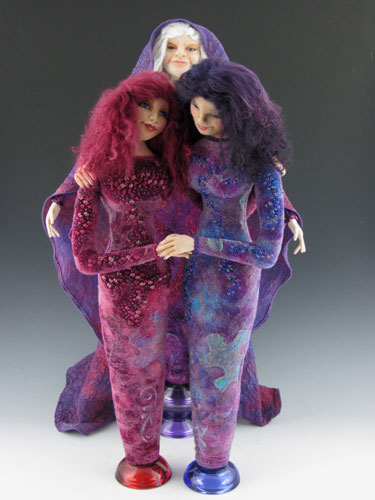 Click on image above to see next image.