Wisdom


"Wisdom" is a cloth figure over a wire armature. Her under tunic is made of hand dyed silk habotai, stamped with circles and swirls and a scattering of sequins are sewn on. Her over tunic is made of many pieces of hand dyed silk gauze.
These pieces were computer printed with the same Bible verse ("If any of you lacks wisdom, let him ask God, who gives to all men generously and without reproaching, and it will be given him." James 1:5), then the edges were burned and foiled, and lastly sewn together.

Contact for price and availability.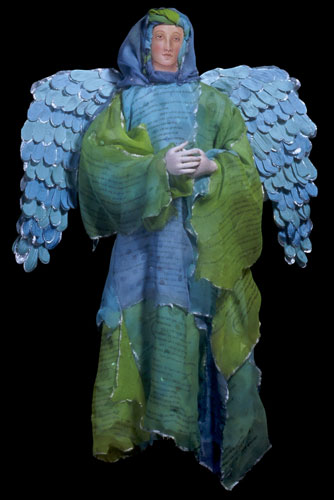 Click on image above to see next image.