The Mermaid's Grotto

I came across a wonderful piece of shibori silk (shibori is a Japanese method of dyeing fabric with a folding or binding technique which produces the different colors and the texture). When I saw this fabric it just said "mermaid's tale" and that became the basis of this piece.

The Mermaid is a soft sculpture doll with hand painted features and dyed mohair locks. The background is painted silk and the piece is encased in a 16" X 20" frame.
Sold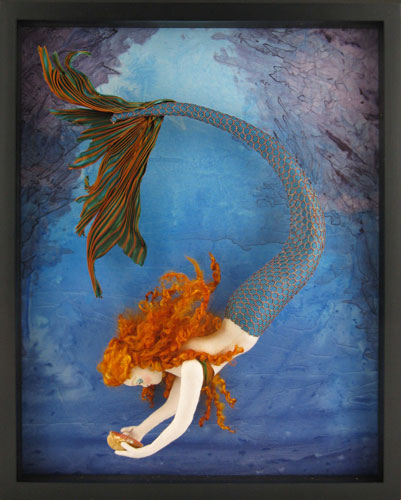 Click on image above to see next image.