Night Bloom

23" tall x 11" deep x 8" wide
Soft Sculpture; Silk Fusion

Her hair is hand dyed Tibetan lamb. Her costume included the roses on her gown are made from hand dyed silk bombyx and tussah fibers. Tiny Swarovski crystals add a touch of sparkle.

Contact for price and availability.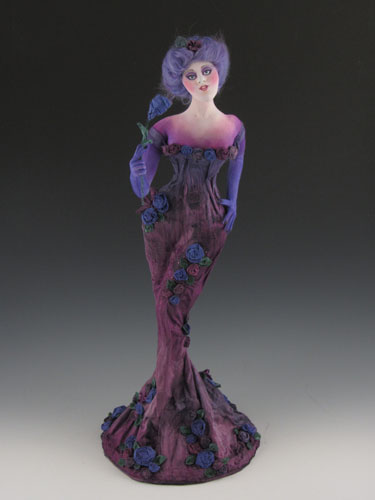 Click on image above to see next image.