New Tricks


10" wide X 10" deep X 20" tall
The clown's jacket is made from fabrics which have been cut up and applied to a base fabric with heavy machine embroidery.
The clown's hat is made of collaged papers, painted, dyed, foiled and overdyed.
The poodle's fur is hand dyed fiber.
The base is painted to mimic a spotlight being shown on the performers.

Contact Copper Shade Tree Gallery for price and availability.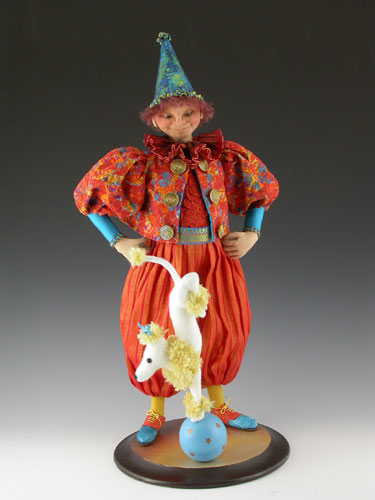 Click on image above to see next image.