Bianca

19" high x 8" wide x 6" deep
Bianca's costume is made of lace, with individual handmade silk flowers and leaves sewn in a swath down the front. Pearls, beads, sequins and Swarovski crystals further embellish her all-white ensemble. Hand dyed mohair is fashioned in a chignon of curls at the nape of her neck, and finished with additional silk flowers. Tiny pearl drop earrings complete the look.

Contact for price and availability.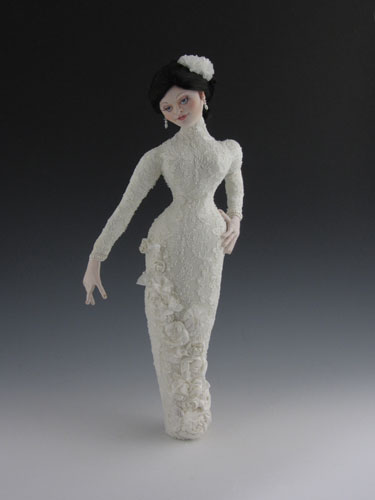 Click on image above to see next image.