All-American Bathing Beauties

18" H X 10"W X 8" D
This interpretation of two vintage Bathing Beauties is patriotic and full of fun. They are dressed in red, white, and blue silks and trims, with white stockings and slippers. Their faces are needle sculpted and colored with pastels and prisma pencils. Their hair is hand dyed mohair.

Contact Copper Shade Tree Gallery for price and availability.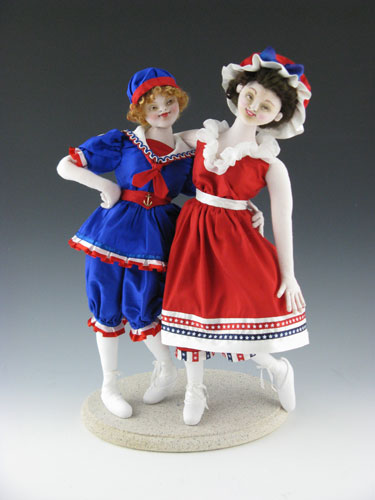 Click on image above to see next image.