Silence Is Golden

Her clothing is made of tiny squares of silk.  The edges of the silk squares are burned and individually sewn to the body, then the entire piece is beaded.  The figure is 16" wide 8" X  deep  28"X  tall. Her wings are made of silk fusion, overlayed with gold lace and hand painted silk flower petals.

Contact for price and availability.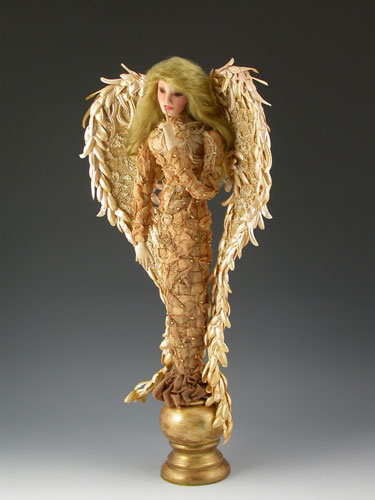 Click on image above to see next image.